Birthing Department
At Beri Hospital our Motto is Nuturing lives. Where utmost care and hospitality is provide to expectant mothers. The facilities in labour room are state of art.
There is couple freedom from pain if required
The best medical care in the homely environment.
Care provided to delivery mother is of highest level. Let's have birth with celebrations
The Team of doctors at Beri Birthing center believes in "nuturing lives" by provided choice of natural or normal delivery, painless normal delivery and caesarian section depending on patient's choice combined with medical indications. You can decide your choice. Couple can decides the various packages they want to avail
Suite/ Labour delivery recover (LDR)
Deluxe room
A/C room
Whatever is your choice you get comprehensives mother childcare package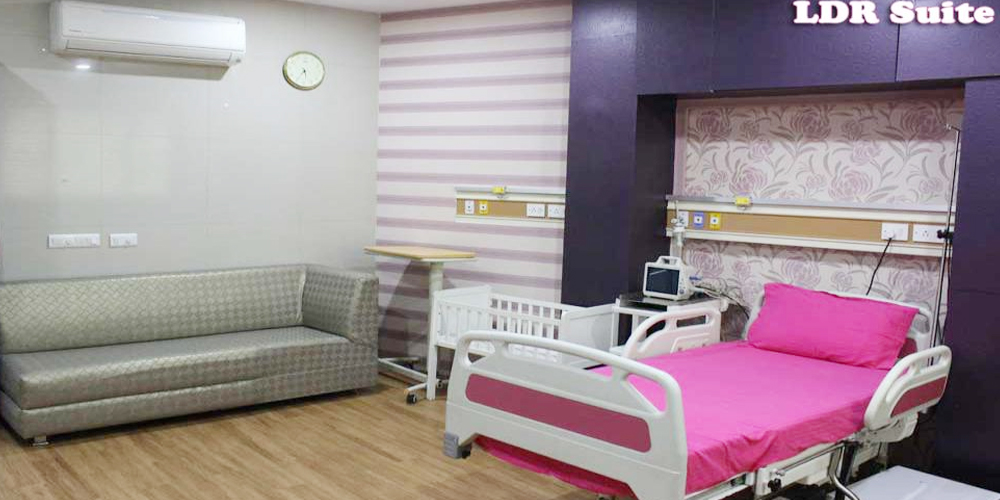 Labour Delivery Recovery (LDR)- a home away from home
LDR provides ultimate care and comfort associated with ushering of new life. LDR offer comfort of labor, delivery and recovering in same place in presence / comfort of family members. A attached guest lounge, pantry and waiting room is there to accommodate Family members and guests.
In LDR suites the baby is kept with the mother and not in a separate nursery. The mother's bed can be adjusted to a variety of birthing position at the time of delivery.
LDR offers comforts of labour, delivery & recovery in same place /room in presence & comfort of family members. Accompanying . Lounge room to accommodate relatives when doctor is in room to conduct examination & procedure mother.